Success Strategist

Over her career Kimberly has assisted hundreds of companies and individuals in achieving and sustaining greater levels of productivity, profit, and satisfaction than they ever imagined possible. As a consultant and coach, Kim emphasizes business and life enrichment through assessment, exploration, goal-setting, and guided action. She is an active speaker, trainer, and mentor who works with her clients by offering a customized, values-based blend of high-impact solutions to help them attain and sustain unparalleled transformation and performance.

Kim's professional background spans business ownership in the B-to-B and retail sectors, as well as expertise in managing both hard goods and service-focused sales teams, vendor relations, corporate event oversight, retail merchandising, marketing, and recruiting. She shares with her clients more than two decades of diversified management expertise as well as program and curriculum design, delivery, and integration – including seven years with a world-class Fortune 500 organizational development leader.

Kim has worked with hundreds of executives, VPs and managers from:
Fresh Express
Oracle Corporation
Turner Construction
Dole Fresh Foods
Napa County Offices
San Mateo County Transit District
RINA Accountancy
Robert Half International
Columbus Salame
Northstar Ski Resorts
and More
Kimberly received her education through the Coaches Training Institute located in San Rafael, CA. She is a member of the International Coach Federation (ICF), and is certified in Communication: Human Relations through De Anza College in Cupertino, CA. Kim is also a certified PRINT™ coach and trained to interpret the DISC™ behavioral insights profile and FIRO-B as well as various other instruments and tools. Most recently, Kim became an ordained Multifaith Minister in order to expand her corporate and individualized offerings in a more holistic fashion.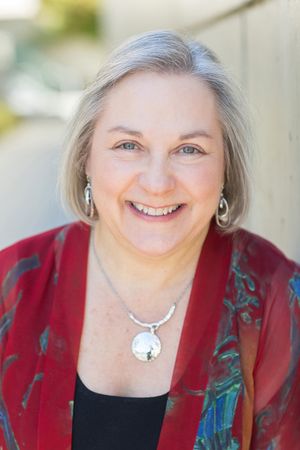 I hired Kim for 1-on-1 coaching to help me work through leaving an unfulfilling job and possibly changing my field of work. The end of the story is that I am currently in a new job in the same field and am loving my new position. The middle of the story is that Kim worked with me in a very holistic way. She is a gifted and intuitive coach who uses tools and analytics as well as compassion, patience and her connections to help her coaching clients. My new job came not in the timing or way that I expected, but had a direct link to the work that Kim and I did together. Kim helped me to reflect on my work experience to help me understand the skills and talents that I bring to the table. I also know what is important to me and can articulate it clearly and thoughtfully.
Thank you, Kim!
Elizabeth
 
I attended Kimberly Cope's "Values Inspired Goal Setting" workshop at a most fitting time in my life–I had left a stable job for the unknown. Attending the workshop helped me feel grounded. I now have more clarity as to what my core values are and how they inform the decisions I make, both big and small.
What was also helpful was the follow up session I had with Kim. It cleared up any lingering questions I had. She's a dynamic and engaging speaker who "gets it"–she understands the roadblocks we sometimes experience when connecting our values to actionable goals. 
Doris L.


Great class! Your energy was amazing and I learned so much about myself. I could really tell that you understood what I was going through. This helped me to see beyond my limited beliefs about what I can accomplish. I can't wait to share this with my girlfriend. Looking forward to our follow-up session.
David V.

The workshop  had a great flow and was such a good use of my time. I especially liked the engagement during our conversation and feedback opportunities. Kim did a great job of creating an atmosphere of trust and safety. Her lighthearted approach to a serious topic was perfect. I'm so appreciative of Kim using her own real-life examples and goals to solidify the core concepts.
Amanda S.